3 Day Basic Singing Workshop
Learn Basic Classical Singing Concepts and Practical Application – 3 Day Online Workshop
CLICK HERE TO REGISTER NOW AT JUST USD 30 USD 20
Improve your singing by learning the basic foundations of the classical music through
mix of theoretical and practical concepts
Next ONLINE Workshop Dates (Saturdays): 17:30 – 19:00 IST on 27thSep, 3rd and 10th Oct, 2022.  
EARLY BIRD OFFER OF  USD 30  USD 20 ONLY!!
ONLY 3 SEATS left at this special price
Who should take this courseLearn
Do you feel like you have reached a level in singing and are not able to improve further? Or your friends say you sing well but you do not know what singing well means? Or do you want to learn foundations of singing but are not sure how to start?
This was who I was decades ago. Having a solid foundation in Classical Music is must for becoming better in singing. And it is not tough if you have the right guide.
In this course I have condensed the vast amount of information about classical music into 3 days so that you can make a start, learn basics and start working towards becoming a much better singer that who you currently are. Do not worry I have made this course very simple with lots of practical examples, so that even a beginner can quickly understand the concepts.
This course is therefore ideal for:
♦ Beginner Singers who want to improve their singing by some learning classical singing (music) and learn classical singing (music) & getting practical tips
♦ Singers who want to get a foundation in basic classical music concepts
♦ Music enthusiasts who want a sneak peek into the world of music and get a basic understanding of theoretical and practical concepts
What will you Learn
By the end of the course, you will learn concepts of Classical music and learn to apply them in order to improve your singing
♦ Basic Indian Classical Music Theory and practical aspects of singing.
♦ Introduction to various apps and instruments to be used in the programme
♦ Singing and identifying Sur/Swaras. BONUS TIP on how to sing in Sur
♦ Learn about different Taals and identifying them. TIPS &TRICKS to be able to sing in taal
♦ Octaves – High , Low and Mid
♦ Different Vocal Scales, their importance and  and how to identify your natural scale
♦ Different Riyaz Techniques to master Sur and TIPS on how to do Riyaz
♦ Basic Alankaras and how to sing them to make your singing attractive
♦ How to read Indian classical music notations and learn to sing songs reading the
♦ Introduction to Ragas and their composition. Demo of one Raga and its Bandish along with Notations. The basic singers will get an idea of what Raga is and how is it defined and sung.
♦ Final Raga Performance highlighting all the concepts read so far
♦ Practical application of above classical music concepts in Bollywood Songs
CLICK HERE TO REGISTER NOW AT JUST USD 30 USD 20
How will you Learn
♦ 3 Online Live Session in total over 3 weeks. 1 Online Live Session each week
♦ 3 Online Live Sessions  x   90 minutes each  =  4 hr 30 minutes of COACHING
♦ Each Online Session to have 60 minutes of coaching and 30 minutes of live doubt clearing with the instructor
♦ Practice assignments after each class
♦ Email support to any queries during the three weeks of workshop
About the Trainer – Aditi Jha
Hi, I am Aditi Jha. I am a Sangeet Visharad in Hindustani Classical Music.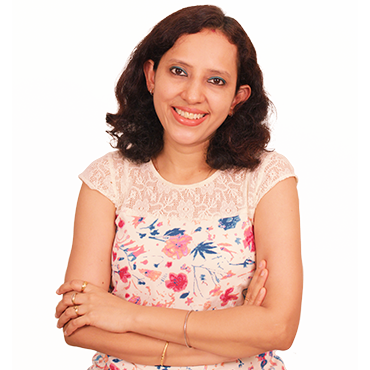 I am an expert in classical, semi classical and Bollywood singing.
I have been learning music since last 15 years. During this learning journey I had an opportunity to learn music from some of the leading and Award winning Gurus of Hindustani Classical Music.
I have won awards for singing and regularly give performances of classical, semi-classical and light music.
My mission is to spread the knowledge of music to each and every one. I want to do this by sharing my knowledge with those who love music.
I believe that anyone can become a decent singer if they get right guidance and put in efforts in Riyaz.
I believe in simplifying the concepts of singing and teaching them to my students.
I have taught more than 100 students in music through such online classes. Below are some of the students talking about my classes.
Check out my Youtube Channel and Connect on my Facebook Page for tips and updates on classical music
Past Workshop Participants Speak
https://youtu.be/Fjhc3evXfXohttps://youtu.be/eTC9CKllshIhttps://youtu.be/Tddh88kbUqMhttps://youtu.be/lGXHX1g9yTYhttps://youtu.be/mBsI1YILFbEhttps://youtu.be/7RzzidI4UrQ
I attended 3 days' online workshop in July 2021 given by Aditi Ji. The webinar covered the whole aspects of what a singer, be it at a beginner level or advanced, needs to know, including how to use a customized karaoke track, a tanpura, a metronome, a harmonium or a swar meter, along with your song. I got the opportunity to sing during the workshop and this helped me gain confidence.
Aditi Ji has been patient and helpful. She has offered all constructive criticisms which have served as a guiding tool to get over my weaknesses. Prior to the workshop, I felt insecure about my voice, but now I feel much improvement and a renewed self-confidence in my capability as a singer.
Aditi Ji takes into account the shortcomings of all her students and works on them individually rather than a group. With the innovative karaoke apps, she has shown a different strategy of self analysis which will continue to serve me well after the sessions are over.
I have a tremendous amount of gratitude towards Aditi Ji.


Indira
Mauritius
It was my dream to learn singing from my childhood but never got a chance. During this pandemics I started searching to fulfill my dream on social media. While searching for it, I came across some of the singing tutorial on YouTube, I followed some but I found Aditi Jha's tutorials best for any beginner like me. Her teaching style is great and she provides all the minute information about singing which turns out to be a guiding path for any beginner who doesn't have guru to guide them.
So I joined her 3 days workshop on singing. It was a great experience for me. I learned many basic things about singing and this workshop gives me confidence to proceed my singing journey. So I insist those who want to start singing journey, just join her and fulfill your dream.
Thank you Aditi ji for being my first singing guru
. I want to continue this journey with you and fulfill my dream.I wish u all the best for your future career.


Archanaa
Pune
This Basic Singing Online Workshop with Aditi Jha ji was a wonderful experience for me. I am a beginner and it really helped me get familiar with basics and develop a keener interest for further learning. Thank you ma'am and all the best.

Sushma
Mumbai
"Aditi Ji is one of the best music trainers that I have seen. She has deep
knowledge about classical music as well as light music. Her "Introduction to
Basic Classical Music for better singing"
workshop is perfect for someone who wants to quickly understand basic
concepts of classical music and singing. I became a better singer after
attending the course and following guidance given by Aditi ji"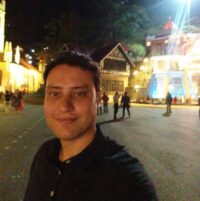 Ajay
FInance Manager, Mumbai
" Basic classical music course by Aditi maam is perfect for those who are beginners like me. I enjoyed the course and Aditi maam made sure to answer all my questions. My knowledge about singing increased a lot due to this workshop. I got invaluable guidance on how to use these concepts to sing better. Do take the course if you want to know the basics of singing and become a better singer. This workshop is absolute value for money and don't think twice about it."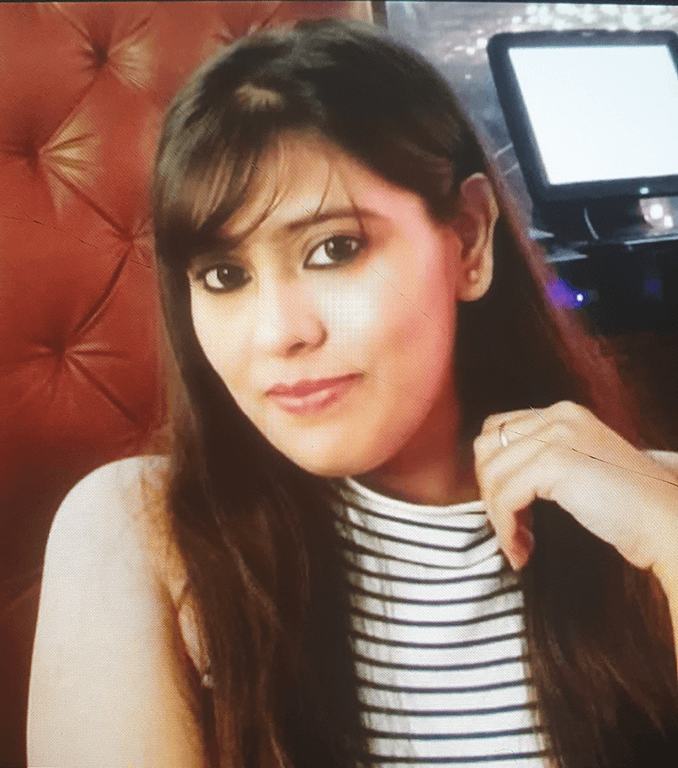 Pratima
Student, Kolkata
I feel lucky to have
attended the workshop by Aditi Maam. I learnt so much about singing in 3 days.
Being a beginner singer it was very useful. She is very passionate about
singing and teaching it to others. She makes sure that all her students benefit
the most from the workshop. Definitely attend the workshop. It gives lot of
value.


Sujata
Home Maker, Jammu
"This workshop is great. You are trying your best in provide us the maximum information that one should have about singing.This has opened up my mind and doors for the passion that I have for singing.
I also think these tips and tricks will help for those who has a learnt basics. I don't want to apply shortcuts without the proper basics. I want to learn it in a proper way and build a strong foundation under a proper guidance at each and every level.
The feedback you provided on my singing gave me a clear idea of where I stand and what I need to improve. Thank You."


Neetha
Home Maker, Virginia, USA
Thank you very much for helping me improve my singing by the concepts given by you during this workshop. is very useful help for music lovers who want to understand basic concepts of classical music and singing in general. It's like "gaagar me saagar".This workshop certainly helped me a lot. It gave me the knowledge about various app and methods to improve singing skill, common terminologies used in classical music, and many more tips. Your way of assessing each of the participant and your suggestions to overcome the faults was very good. I wish that all my music loving friends should attend the workshop. Thank you once


Dr Savita
Ahmedabad
"Aditi's way of imparting knowledge on Classical & Bollywood singing is outstanding. She is knowledgeable & her simple way of teaching is perfect for would be singers. Her passion for singing & teaching is great & is very sincere & takes pains to explain. Wish her a great singing journey ahead."


Tejin Kohli
Equity Analyst, Pune

CLICK HERE TO REGISTER NOW AT JUST USD 30 USD 20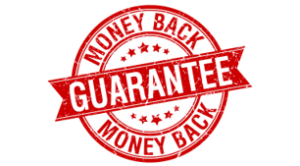 If you are not satisfied with what you learn, we will refund you the entire fee paid by you
For any queries reach out to us at – musicwithaditi[at]gmail.com